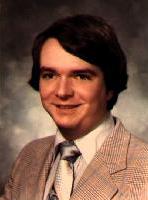 SwezeyDsp | Shortwave | Records & Tapes | Samples
Try It | Buy It | Audio Mpegs | Links | Contact
---
NEW! "Psychic Hippie Advisor" Free Android app! Click here! It's like "WOW", man!
---
NEW! Swezey Digital Phono Filter Program - (Fall 2013)
This new Java version of the program is optimized specifically for restoring vintage phonograph recordings.
For more information Click here!
---
---
---
The Swezey Digital Filter Program
(Newly Updated Summer 2014)
Audio Restoration / Recovery / Noise Reduction
Restore old vinyl phonograph (LPs, 45 RPM, 78 RPM) or tape recordings.
or filter live audio in realtime for Shortwave Listening (SWL)
This program can accept either live real time audio input or prerecorded WAV audio files.
Listen to results in real time and/or save them to a WAV audio output file.
This program employs proprietary Digital Signal Processing (DSP) techniques for superior broadband filtering.
---
This program is not a general purpose "wave editor". It concentrates specifically on the recovery of difficult audio. While many wave editors will do some basic filtering it is not their primary focus.
I believe my program can significantly out perform them especially in the removal of in band "crackle" noise.
---

Realtime Processing For Shortwave Listening (SWL)
For more information about filtering shortwave broadcasts in realtime Click Here!
---
Digitally Restore Old Phonograph and Tape Recordings.
For more information about filtering vintage phonograph and tape recordings Click Here!

---
Listen to Samples
Hear stunning before and after examples of what this program can do CLICK HERE!
---
Try it for Free!
Runs under Microsoft Windows7, VISTA or XP on a PC with a standard sound card.
Audio Files must be in MS-Windows PCM WAV Format.
Download a FREE DEMONSTRATION VERSION of the program CLICK HERE!
---
Purchase The Program
Your support helps me recover significant development costs and continue my work in this area.
To purchase the SwezeyDsp program CLICK HERE!
---
Audio Mpeg (".mpg") Files of Antique Recordings filtered by this program.
This month's feature - Acoustical Era Marches (1905 to 1925)
Sousa, Pryor, Goldman and more!
Rousing marches by some of the best bands ever!
All restored from original era recordings.
For more information and to hear short samples CLICK HERE!
---
To review and complete your order CLICK HERE!
---
Thank You for your interest!
Just for "kicks" visit my personal web site Click Here!
Your comments are always welcome. To contact me by e-mail Click Here!
(c) 1999-2012, Thomas F. Swezey. All rights reserved.