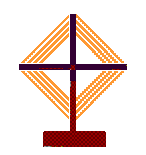 The Swezey Digital Filter - Contact!
Your questions and comments are always welcome.
---
To send me an e-mail:

If your browser supports "mailto" Click Here!
Otherwise e-mail me at swezeyt@winternet.com
(Please put "SwezeyDsp" in the title line so I know it's not spam).
---
Thank you for your interest in the Swezey Digital Filter Program!
To return to the main page Click Here!
(c) 2009, Thomas F. Swezey. All rights reserved.