My Letter from JFK!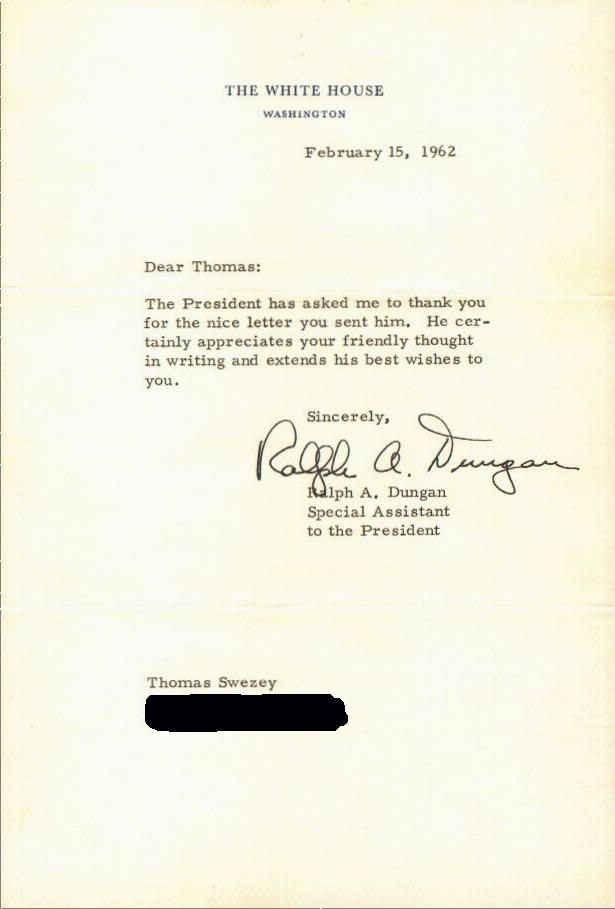 ---
The text reads as follows: Feb. 15, 1962

Dear Thomas:

The President has asked me to thank you for the nice letter you sent him. He certainly appreciates your friendly thought in writing and extends his best wishes to you.

Sincerely,

Ralph A. Dungan
Special Assistant to the President
---
Click here to e-mail me at: swezeyt@winternet.com
(c) Copyright 1997 Thomas F. Swezey All rights reserved.