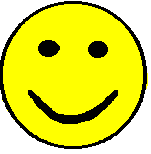 Thank's for visiting my site...
(Not a recent photo)
I hope you enjoyed your visit. Your comments are ALWAYS welcome.
If your browser supports "mailto:" Click Here! All correspondence will be kept confidential.
---
Check back again occasionally, I fiddle with my site every few weeks.
Have a nice day...
My e-mail address: swezeyt@winternet.com
---
Return to Home Page
(c) 2002,1997 by Thomas F. Swezey. All rights reserved. 02/09/97