Psychic Hippie Advisor
Contribution Page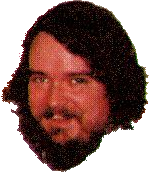 "Hey man, can you spare some change?"
Psychic Hippie Advisor is completely free for you to use but I hope that if you enjoy it you would consider making a $1.00 USD contribution to help defray development costs. (It is entirely up to you - but it is "good karma" :-)
Please be clear!
I am neither a charity nor a non-profit organization.
I am simply letting you decide what, if anything, you would like to pay for this program.
You will recieve nothing extra for contributing - just my thanks.
Please help me make this work.
---
If you tell five friends about this program I'd consider that to be a sufficient contribution :-)
---
Please contribute through PayPal
(PayPal charges me $0.30 + 2.9% per transaction so please give at least $1.00. Thanks. :-)
---
Please tell your friends about Psychic Hippie Advisor!
---
Psychic Hippie Advisor - Main Page
"For more far out stuff visit my Home Page! It's a gas!"
"Don't be so uptight! E-mail me at:" swezeyt@winternet.com
(c) Copyright 2013 Thomas F. Swezey All rights reserved.