31 Loring Park, Minneapolis, Minn. (1913)
---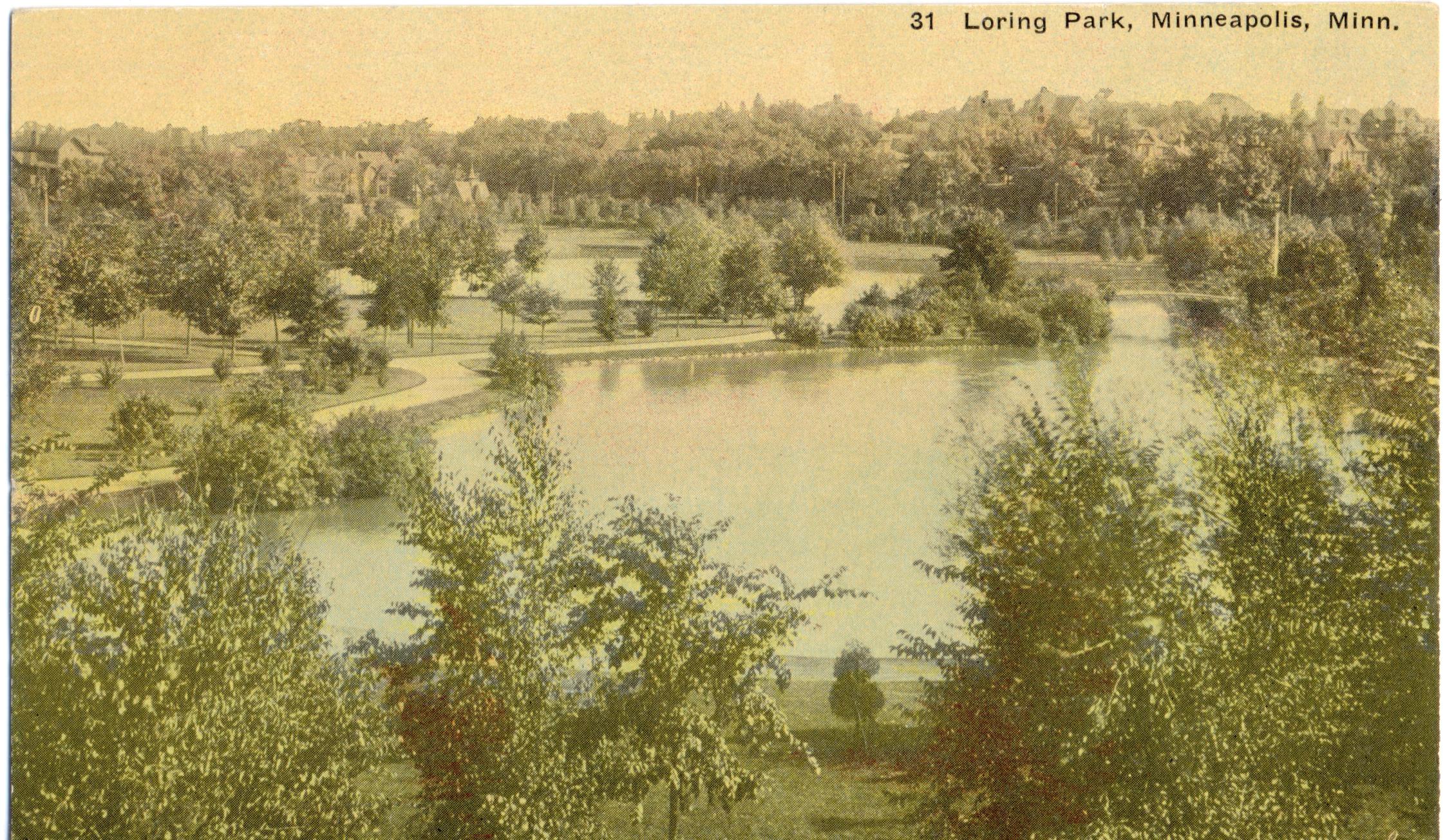 ---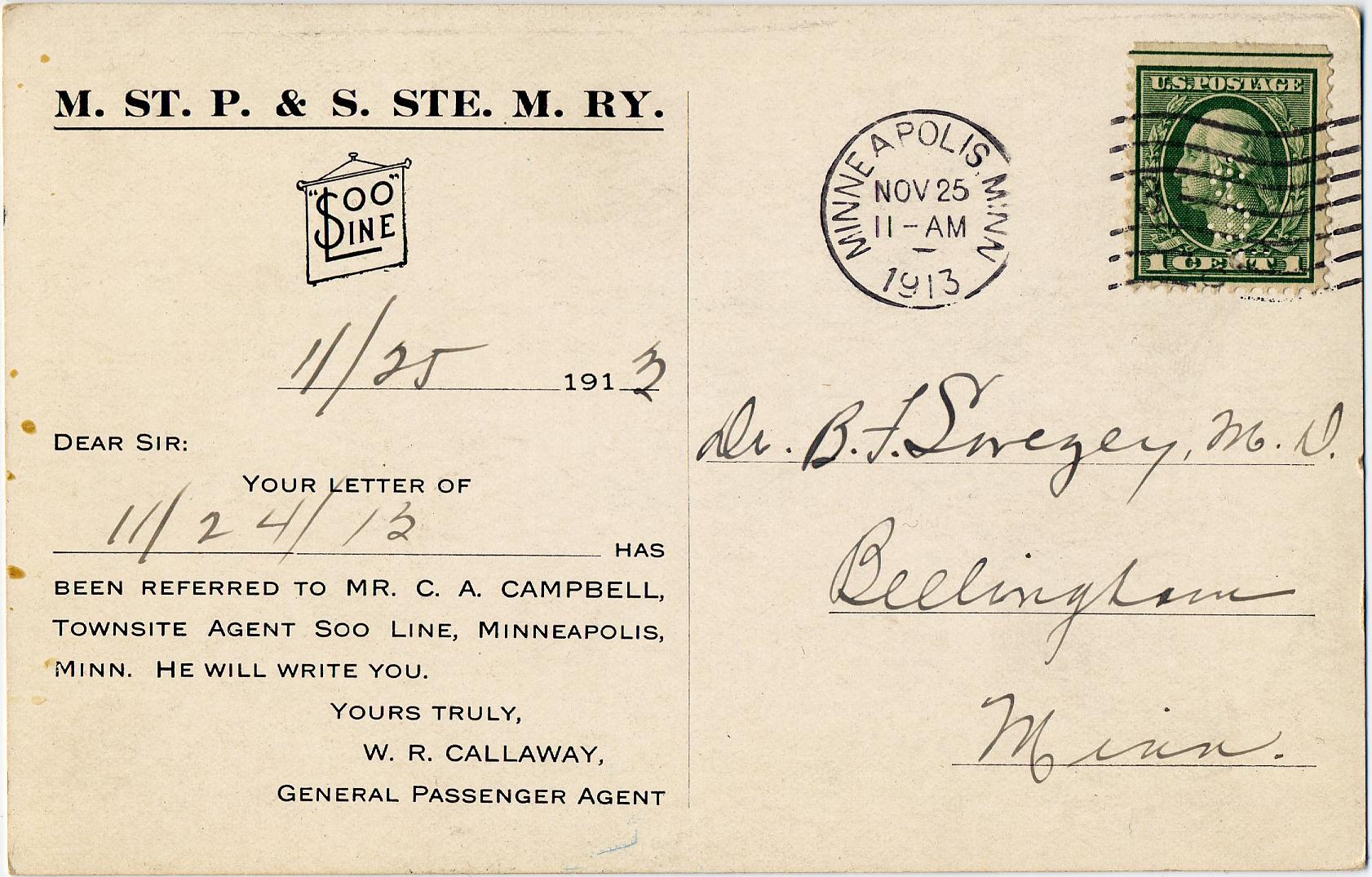 ---
My Grandfather, Dr. Benjamin Franklin Swezey M.D., was a country doctor and an inventor.
He invented and patented a scheme to stop snow from drifting onto railroad tracks in the winter.

"A Device to Prevent Snow Drifts"

He evidently sent a proposal to the Soo Line Railroad and they sent him this nice acknowledgement.
Unfortunately nothing ever came of the scheme.
---
(c) 2012 Thomas F. Swezey All rights reserved.