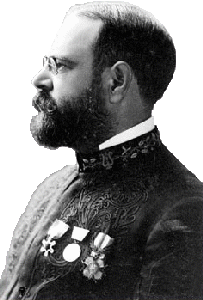 Audio CD of Restored Antique Phonograph Recordings!
John Philip Sousa, Arthur Willard Pryor, Edwin Franko Goldman and more!
Rousing marches by some of the best bands ever! Recorded circa 1905 to 1925.
Marches Recorded During the Acoustical Era (prior to 1925)
All of these records date from the so called "acoustical" (or "mechanical") recording era (pre-1925).
To learn more about these early recording methods Click here!
They have been digitally remastered and restored from original era 78 rpm phonograph records.
All of these recordings have been restored using the Swezey Digital Filter Program
While the audio quality of these antique recordings is rather limited by modern standards they give a fascinating glimpse into that bygone era.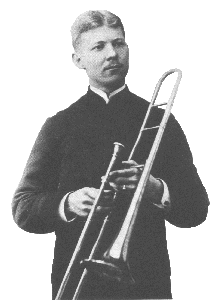 ---

List of the 29 Marches on this CD
(includes short mpeg audio samples of each)

$16.95 + $6.00 Shipping and Handling.
---
If you have any questions, please e-mail me at swezeyt@winternet.com.
Thank you for your interest in this CD
---
(c) 2007, Thomas F. Swezey. All rights reserved.