George Christian von Huebener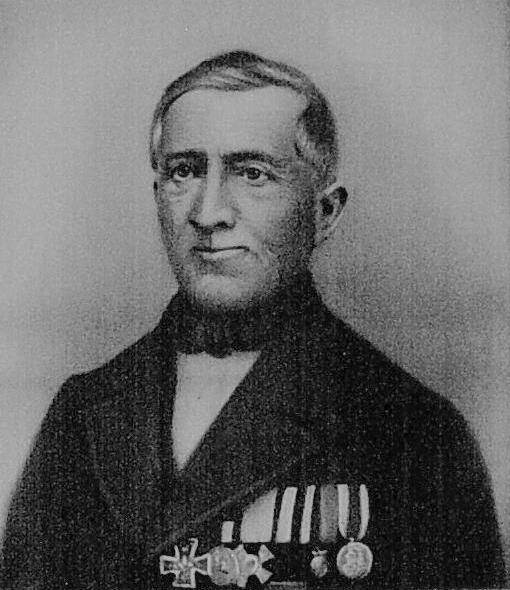 My most distinguished ancestor
My Grandmother's "Grand-Uncle Chris" was a general on the Kaiser's staff during the Franco-Prussian War 1870-1871.
He was one of 7 (or 13?) generals sent to receive Napoleon III's sword after the battle of Sedan.
He was a classmate of the Kaiser when they both attended Heidelberg.
After the war, as a result of the bloodshed and killing he had seen, he resigned and became a missionary to southern Africa.
This painting may have been painted by my Grandmother's sister who returned to Europe for several years to study art in Hamburg.
I have no other information about him, if you have any please let me know.
---
(c) 2003 Thomas F. Swezey All rights reserved.